Turn your Sales Experience and Professional Contacts into
Unlimited Revenue Potential!!


If you are ready to make the transition from employment to empowerment, 

This could be exactly what you have been looking for!
Thank you for your interest in learning more about our organization, and the opportunity that we offer to those seeking a financially rewarding career opportunity in America's largest, fastest growing, and recession-proof industry.
Those individuals interested in the security of building their own rewarding and profitable revenue stream, while meeting a universally business-critical need, will find this opportunity especially appealing.
We are interested in highly motivated, experienced sales people who would like to maximize their income potential through participation in our cash flow management company. This recession-proof industry provides you with the stability of unlimited earning potential and ongoing residual income.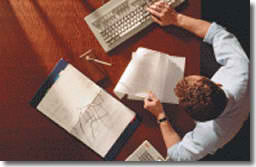 We are committed to helping the most dedicated entrepreneurial sales consultants develop a profitable, long-term client base. You will dictate your own hours, have NO overnight or weekend work expectations, nor significant travel. Our comprehensive training and ongoing education and coaching will ensure your on-going success.
Unlike most sales positions, your compensation will never be capped, so with Nationwide E-Z Cashflow Solutions you truly have...
Unlimited earning potential!!!
Apply today. Use our contact form to arrange an interview.